UNIVERSITIES OF PAKISTAN
This is a list of public and private universities in Pakistan recognized by HIGHER EDUCATION COMMISSION, PAKISTAN. Links available for the official and unofficial sites are given. If you are looking for professional colleges and institutions then check the Relevant Pages.
You can contact me about dead links, stale links, new links or additions/corrections.
Public
SIND
BALOCHISTAN
PUNJAB
ISLAMABAD
NWFP
PRIVATE UNIVERSITIES
Sind
PUNJAB
ISLAMABAD
NWFP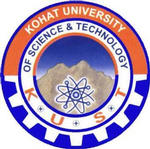 KOHATUNIVERISTY OF SCIENCE AND TECHNOLOGY